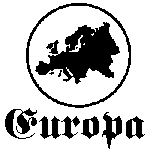 For over twenty years one series of games has been dedicated to a detailed study of the Second World War in the ETO and MTO. This award-winning series, called Europa, covers this great struggle from the Spanish Civil War to the final victory of the United Nations.
The game series was introduced with the release of Drang Nach Osten, designed and produced by Frank Chadwick and Rich Banner. They formed a company called Game Designers' Workshop. From that first design in 1974 came the games that covered the European, Mediterranean and African theaters.
Drang Nach Osten was immediately accepted by military history enthusiasts and gamers. Each subsequent title built on that acceptance and created a cadre of people who play and participate in the series to this day.
In 1985 a company was formed to support this game series. John Astell, the principle designer of the series, and Winston Hamilton, a developer and designer of WWII games, formed Game Research/Design, a company committed to the enhancement of Europa. They produced a set of accessories dedicated to the games. They also began a newsletter that became the magazine, Europa. In 1989 GDW transfered the copyrights and trademarks of Europa to GR/D.
In 1990 GR/D decided to reissue all the games in the series. This new generation of Europa is called the "Collector Series". This next generation of games presents the latest declassified information from the archives of the major powers, including Russia, and adds new dimensions and enhancements to the series. All the mapping of the series is being redone as well.
To date several games have been produced replacing previous titles of the original series - Case White replaced by First to Fight; Marita-Merkur replaced by Balkan Front. Two new games have also been added to the series - A Winter War and Second Front.
When finished, the series will be combined under one set of rules called Grand Europa. These rules will be the "grand strategic" campaign. Then you will have a complete series that will give you the best firsthand experience on World War II in the ETO and MTO.
---
By Mail:
HMS/GRD
3302 Adobe Court
Colorado Springs, CO 80907
By Phone:
Mon-Fri 10:00 am to 4:00 pm Eastern Time:
303-377-6255 or 719-228-9144
In the United States you may order toll free: 1-800-236-7442

Please remember it's toll free for you, not for us; if you want to chat with us (and we do like to chat with you) please call the 303 or 719 area code number above.
By E-Mail:
For general information, questions, or comments:
garolmsted@earthlink.net
---